"Making Your Wedding A Lifetime of Special Memories" Quaint Wedding Chapel in Windsor VA
The isle of Wight Wedding Chapel is a beautiful country chapel located just outside the town of Windsor, Virginia. At the Isle of Wight Wedding Chapel, we specialize in small, intimate, country weddings. Weddings are a special occasion, and a unique opportunity for you to share your historic bonding with friends and relatives.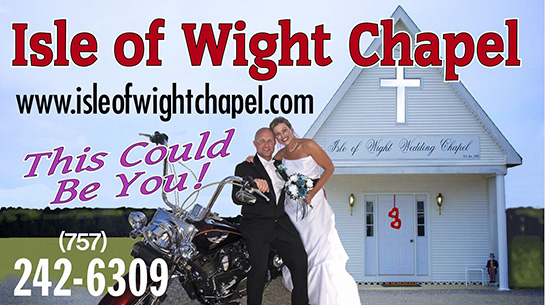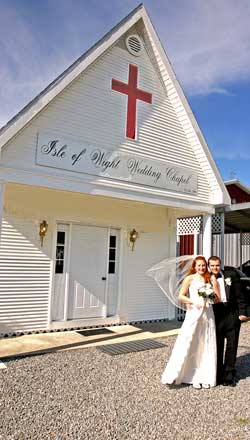 The Isle Of Wight Wedding Chapel provides the ultimate in facilities and services in a relaxed country atmosphere for both bride and groom and your entire wedding party. Our experience and family commitment helps create memories you and your guests will want to relive again and again.
We invite you to include us in planning for your wedding event. Let Janice Hardison, Marriage Commissioner, help plan the wedding, arrange the flowers, and see to all the details so you may have a joyful, relaxed, intimate wedding. Feel free to call her with any questions you may have at 757-242-6309.
There is no better place than the Isle of Wight Wedding Chapel to begin a Lifetime of Special Memories with a small country wedding that will delight the bride, groom, wedding party, and the family and friends you choose to invite to your wedding.
The Isle of Wight Wedding Chapel is close to Windsor and Smithfield Virginia, in historic Isle of Wight County, and we are within one hour of Richmond, Virginia Beach, and many other locales you may choose for your honeymoon retreat.